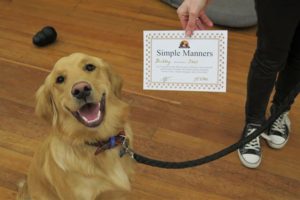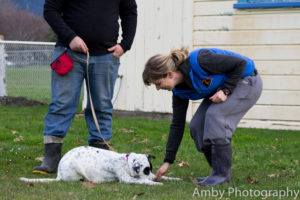 At You and Your Dog, our goal is to educate you about how your dog learns, and what motivates them – and how to train them!  We will teach you how to teach your dog, and help you to deal with those frustrating behaviours that your otherwise perfect pooch might throw at you, using science-based, positive dog training methods.  
We offer private home training sessions, a variety of fun group dog training classes, and dog bite prevention education for children, based in the Nelson/Tasman Region.
We use positive reinforcement and choice-based learning when working with your dog, as this the most effective way of achieving long-lasting results.  There is no need for old-school style leash jerking, pushing, prodding or yelling at your dog in dog training.  We will show you ways that can make training fun for you and your dog! 
Below are position statements on the dominance/pack leader theory, reward-based training, and the pitfalls of using punishment methods to train dogs. These have been written by the American Veterinary Society of Animal Behaviour and the Australian Veterinary Association.
Position Statement Based on the Dominance Theory
Position Statement on Reward Based Training for Dogs
Position Statement on Punishment in Dog Training